Current Sod Available For Delivery, Pick up or Install

Central Florida's
Trusted Source for Quality Farm Fresh Turf, Sod & Landscape Products
Commercial & Residential Services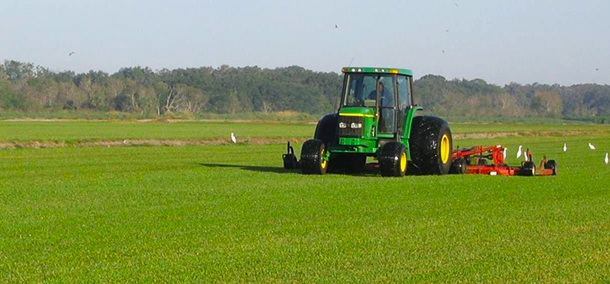 Understanding the different types of drought-resistant sod, their characteristics and what each one offers for your particular situation is critical. Lake Jem Farms grows turf products that thrive in Central Florida and has the expertise to help you select the right type for your landscape project. Whether you are a homeowner, landscaper or commercial contractor we are here to help!
From growing to installation – Lake Jem Farms is your Central Florida leading expert in sod and sod farms!
Residential Services
A long-lasting beautiful landscape is dependent on the type of sod used. Our sod and landscape experts will help you determine what type of sod is best for you.
As one of Central Florida's biggest sod farms, we offer competitive pricing, prompt delivery, and satisfaction driven customer service. We also have 3 convenient locations, one close to you!
Commercial Services
We are no stranger to major commercial projects: residential and office complexes, government facilities, highways & roads, hotels, hospitals and more! We deliver farm fresh sod and install on time and on budget.
We have three sod farm distribution centers which are conveniently located in South and Central Florida allowing us to handle any job no matter how big.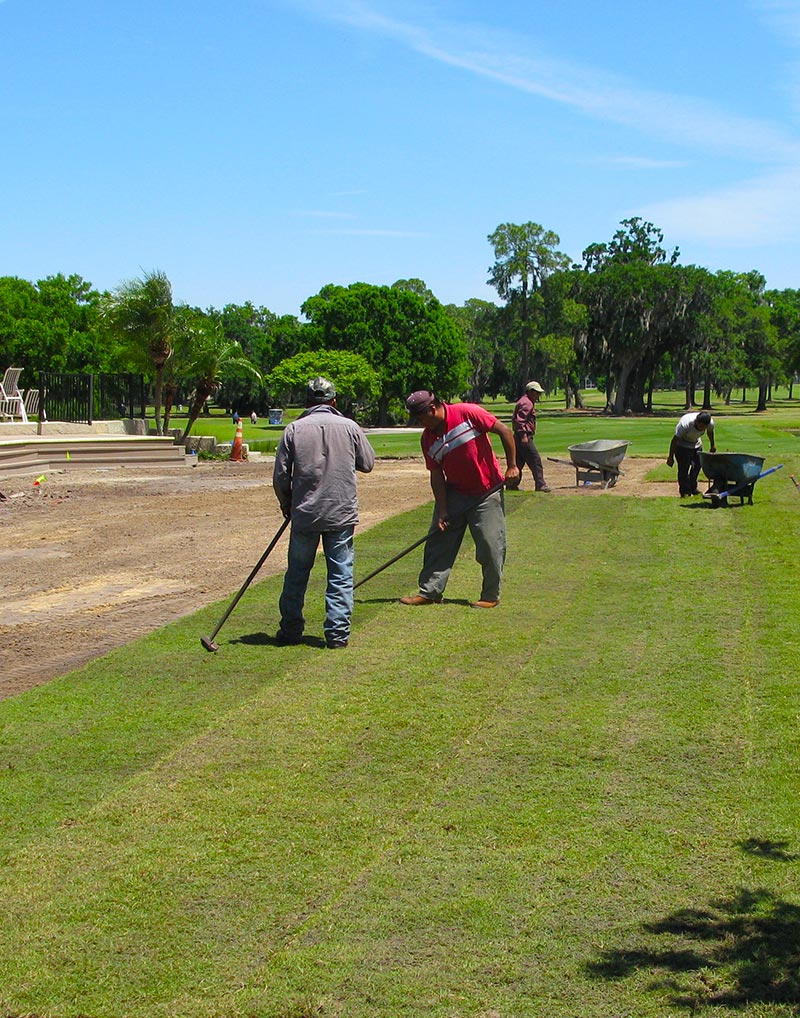 About Us & Why We are
The Best For the Job
Lake Jem Farms has been around since the early 1900s growing a number of agricultural products. Recognizing a real need for quality sod products, in the 1980s, the farm shifted focus to growing quality turf products that thrive in Central Florida.
Lake Jem Farms has built its turfgrass business on excellent turfgrass products, customer service, and product availability. 

"You and your crew were a pleasure to work with. I highly recommend your services, material and timely installation. Please have them call me anytime to discuss our experience with Lake Jem Farms"-
Thanks for working with me in replacing the sod at the Villages of Royal Palm. The material was excellent and the installation couldn't have been better. Other companies we've used didn't have the quality, use a sod cutter for removal and for sure didn't roll it in.
You and your crew were a pleasure to work with.